Chlorine Free Dairy Hygiene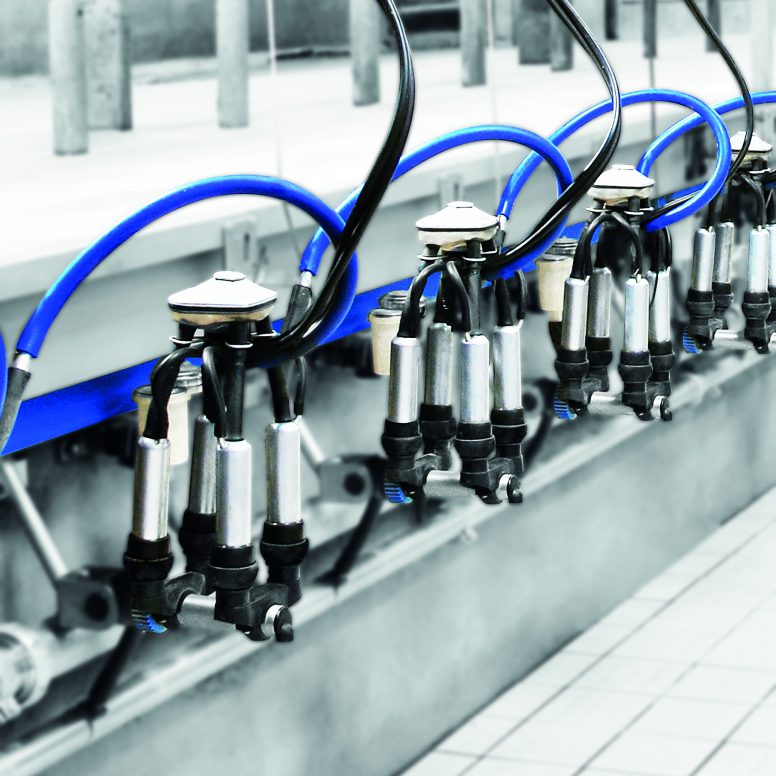 Chlorine Free Dairy Hygiene
Our range of chlorine free detergent and disinfectant products have been developed to assist dairy farmers achieve a clean and hygienic milking parlour, plant and bulk milk tank environment.
The aim of this range is to help reduce the levels of trichloromethane (TCM) and chlorite residues in milk, in line with milk processors requests. High levels of (TCM) can negatively impact the price paid per litre of milk produced, thus directly affecting a dairy farmers income, especially in Ireland.
To help ensure that the price paid per litre is on a level playing field, we have developed a range of chlorine free detergents, circulation cleaners and disinfectants. All of which are manufactured to the highest standards and most importantly have ultra-low or zero levels of TCM.
What is more is that these products have also been incorporated in to our 5 & 6 stage chlorine-free cleaning programmes. These programmes when followed correctly will help to keep your milking parlour, plant and bulk tanks cleaner, helping reduce disease pathogens, run more efficiently and assist in ensuing a fair price is paid for every litre of milk produced.
We have two cleaning programmes. One is our 5- stage cleaning programme incorporating AUTOSAN Blue and HYPRACID ONE. Whilst our 6-stage cleaning programme uses a peracetic acid rinse, combined with our traditional products, all of which are chlorine free.
Download our Chlorine-Free Dairy Hygiene Sales Aid – HERE