Chlorine-Free Disinfectants Product Solutions
A range of chlorine free disinfectant products, for use in milking parlours or milking plants for dairy farm businesses.
This range includes descaling and peracetic acids, as well as products which remove the build-up of troublsome milkstone within your parlour or plant.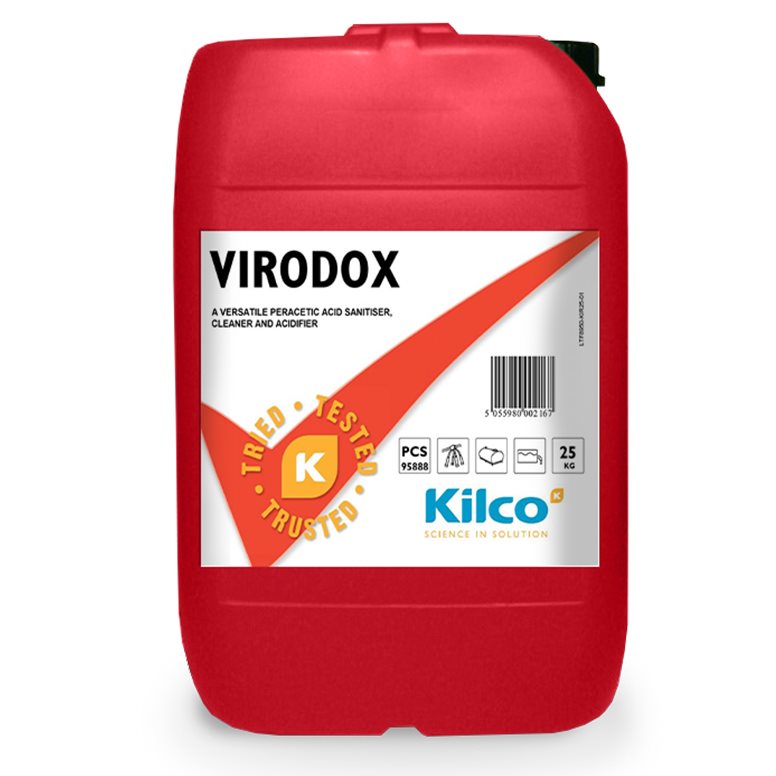 VIRODOX
A versatile peracetic acid disinfectant, which can be added to final rinse for sterilisation of a plant for use in dairy farms.