A 5-Stage Chlorine-free Dairy Hygiene Cleaning Programme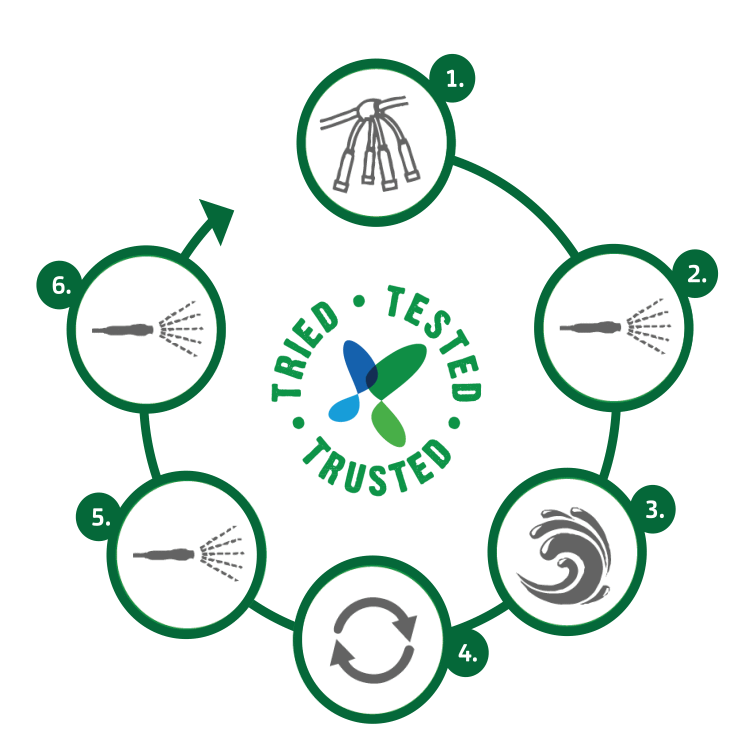 A 5-Stage Chlorine-free Dairy Hygiene Cleaning Programme
Our 5-Stage chlorine-free wash programme comprises of AUTOSAN BLUE & HYPRACID ONE. Combined with a common-sense approach to cleaning. However, in order to work effectively strict discipline and regularity of use must be observed.
What is more the application of applying the correct product dosing rates cannot be overstated and each will differ depending on the size of your plant.
In summary, our 5 -Stage cleaning programmes have been used successfully by many dairy farmers for years.
Our 5-Stage Programme consists of:
Stage 1 – Wash jets, clusters & remove milk filters
Stage 2 – Rinse the system thoroughly, using at least 14 L of water per cluster
Stage 3 – Main wash, use 10 L of water per unit, add a chlorine-free product, AUTOSAN BLUE, CLEARWAY PLUS or HYPRACID ONE. AUTOSAN BLUE 0.5% hot water or 1% cold water, CLEARWAY PLUS is used at 0.5% hot or cold and Hypracid one is used at 0.8% hot water only
Stage 4 – Circulate for 8-10 minutes
Stage 5 – Rinse system using 10-14 L per unit of clean cold water after main wash cycle.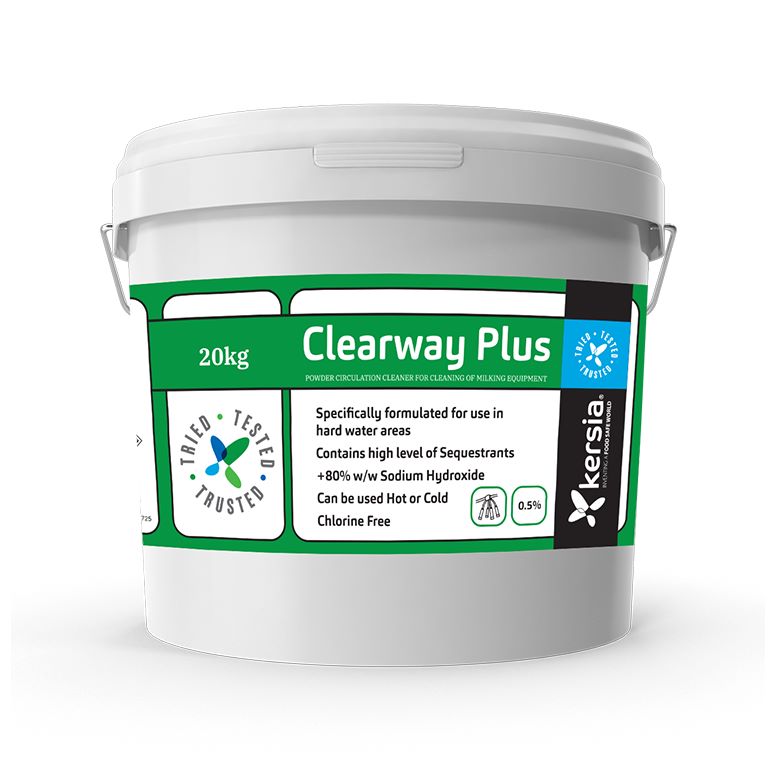 CLEARWAY PLUS
A powdered chlorine free circulation cleaner specially formulated for cold wash cleaning.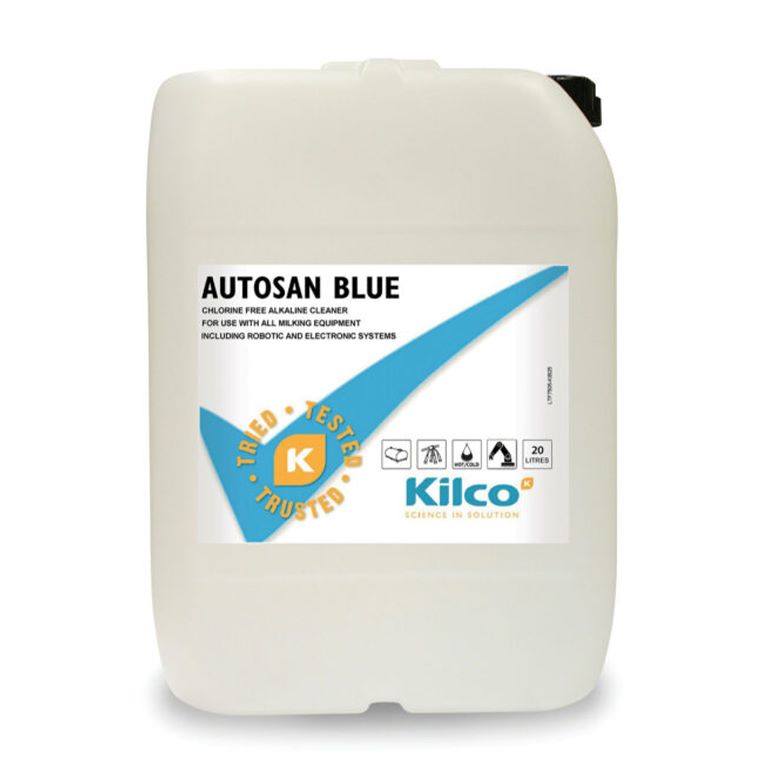 AUTOSAN BLUE
A chlorine free alkaline cleaner for use with all milking equipment, including robotic and electronic systems.