Non-Thermal Fogging Product Solutions.
Our range of non-thermal fogging disinfectant products are effective for disinfecting those hard to reach places. Of course, there are disadvantages of non-thermal fogging and advantages, which should be taken into consideration.
Your local Kersia Pig & Poultry Area Sales Manager can help you to choose which is best for your business.
Non-Thermal fogging for example will use less chemical resulting in lower costs per application. However, thermal fogging uses heat and disperses more disinfectant into the area to be cleaned allowing for perhaps greater disinfectant coverage.
However, regardless of your choice our products have been used for many years within the poultry sector to disinfect a chosen area as part of your overall biosecurity programme.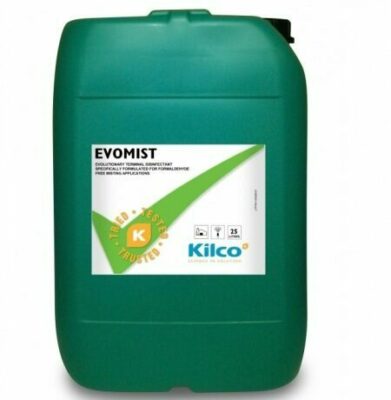 EVOMIST
A terminal disinfectant product which has been specifically formulated for fogging and is formaldehyde free.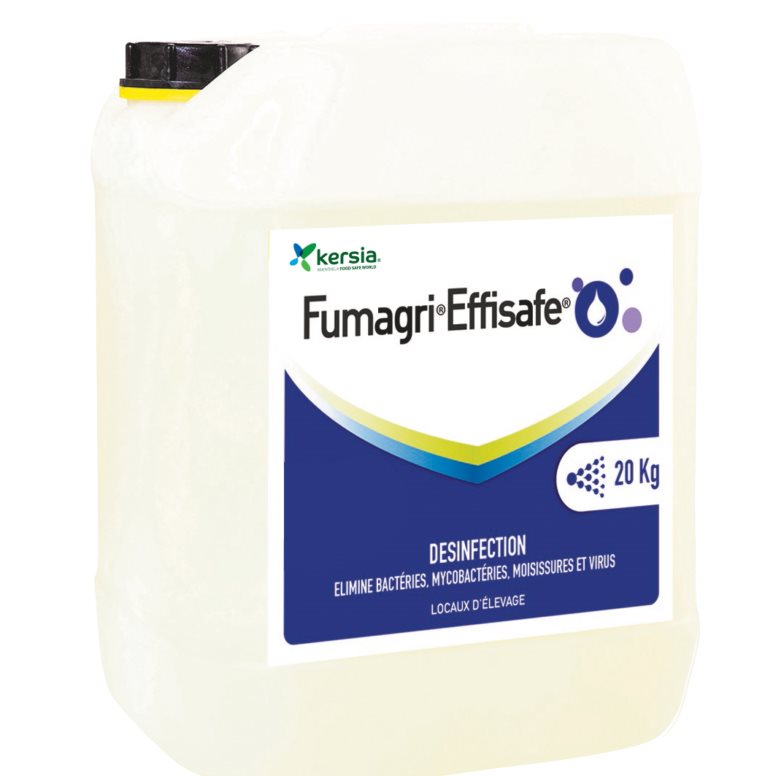 FUMAGRI EFFISAFE
A non-corrosive disinfectant product with two active ingredients, which offers a broad spectrum of activity. It is also Defra approved to help combat Avian Influenza.