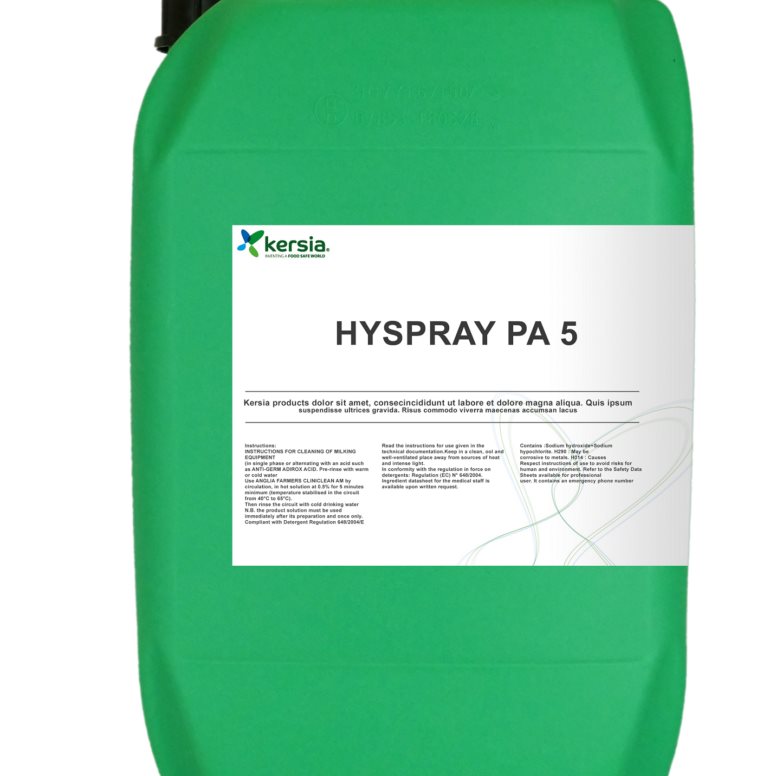 HYSPRAY PA 5 is a chlorine free peracetic acid, hydrogen peroxide, surface disinfectant, sanitiser. It can be used in the final rinse post milking on regular milking parlours, in cluster dipping & spraying and on automatic cluster flush systems.
Always read the Safety Data Sheet (SDS) thoroughly before use.
Storage instructions
HYSPRAY PA5 should be used within 12 months from its manufacturing date. It should be kept in a clean, cool and well-ventilated place away from sources of heat and intense light.
Always read the Product Label before use.
Available in: 24 kg and 210 kg drums from your local agri merchant store.
To order or to enquire
For a copy of the Safety Data Sheet (SDS) relating to this product please contact your local Kersia Area Sales Manager or call our office on 44 (0)1576 205480 or email us at [email protected]