Dairy Biosecurity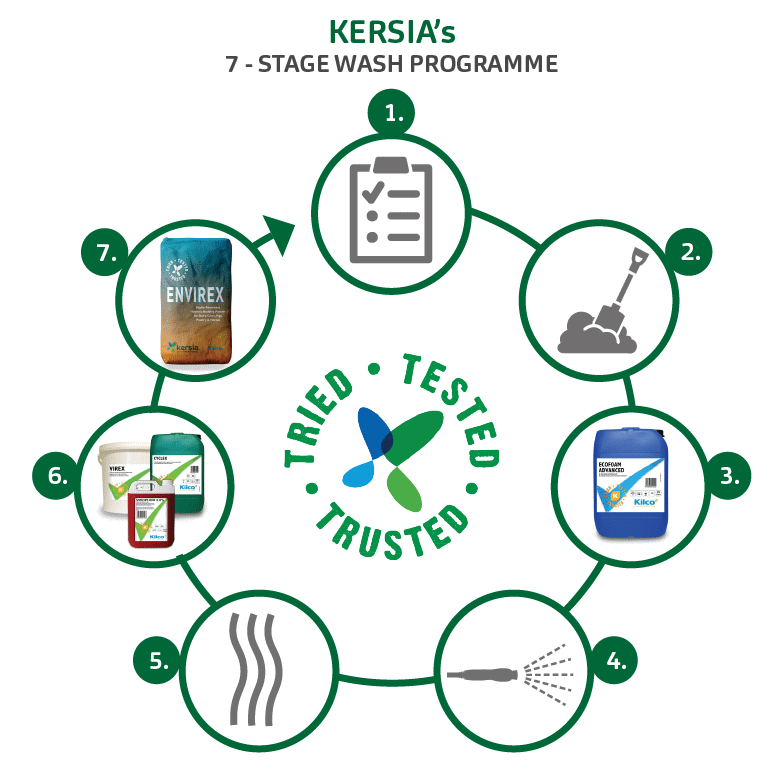 Dairy Biosecurity
Our biosecurity programme is simple to follow, yet effective when used as directed, in its ability to reduce the threat of disease pathogens, which can cause infection from spreading amongst your livestock.
Infection from disease can come from multiple sources, so whilst no biosecurity programme can eradicate disease completely, a good one can help to minimise it.
Disease can strike at any time, particularly during calving and youngstock are the most vulnerable.
Our biosecurity programme comprises of a mix of tried, tested and trusted detergent and disinfectant products, which are combined with a common-sense approach to herd management to promote good hygiene practice helping to reduce disease outbreaks from occurring.
All of which could help to lower medical costs, allowing milk yields to be maintained, in order to help safeguard valuable income streams.