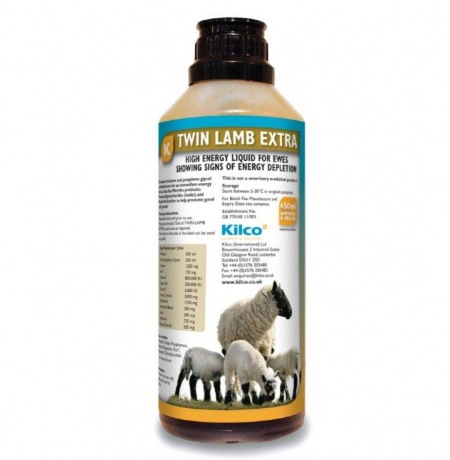 Twin Lamb Extra is a high energy liquid which provides nutritional support for ewes carrying multiple lambs. It contains molasses and propylene glycol carbohydrates for an immediate energy boost and probiotic inulin, nucleotides, vitamins & essentials trace elements. All of which provides nutritional support during difficult periods such as lambing and harsh environmental conditions.
TWIN LAMB EXTRA comes with a built-in feeding tube for additional convenience.
Always read the Safety Data Sheet (SDS) thoroughly before use.
Storage Instructions
TWIN LAMB EXTRA should be stored between 5-25°C, in a cool dark place. It has a shelf life of 18 months from the date of manufacture.
Always read the Product Label thoroughly before use.
Available in: a 12 x 450 ml (6 feeds per 450 ml bottle), from your local agri merchant store.
To order or to enquire
For a copy of the Safety Data Sheet (SDS) relating to this product please contact your local Kersia Area Sales Manager or call our office on 44 (0)1576 205480 or email us at [email protected]