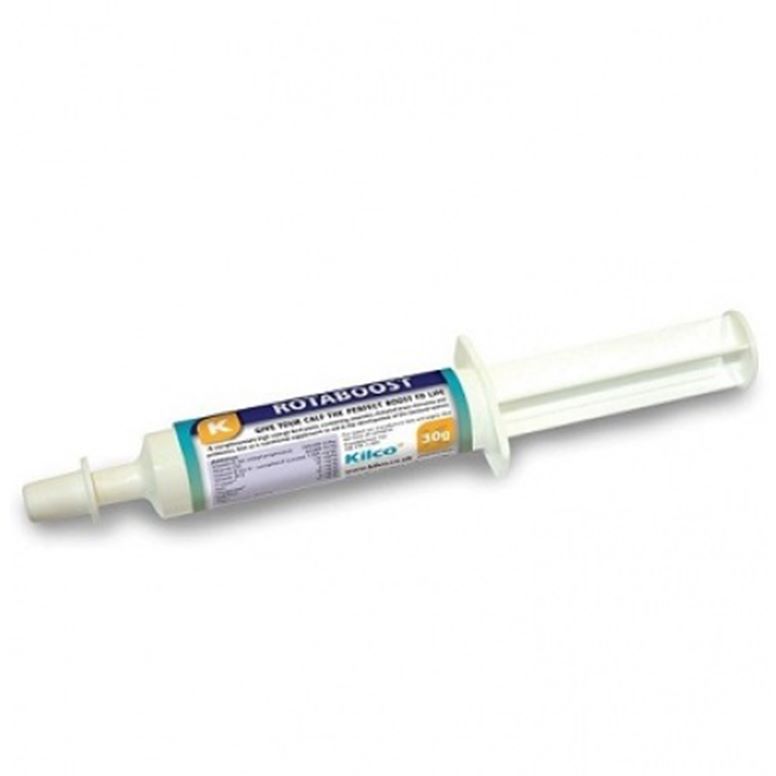 ROTABOOST has been formulated to provide young dairy & beef calves with a boost immediately after birth.
It is a complimentary feed paste, containing vitamins, chelated trace elements and prebiotics. It comprises oligosaccharides and a unique high energy carrier, which aids assimilation.
It also contains a nutritional supplement to aid in the natural development of the immune system.
Always read the Safety Data Sheet (SDS) thoroughly before use.
Storage Instructions
ROTABOOST should be stored in a cool dry place, between 5-25°C in the original container. Do not freeze. It has shelf life of 2 years from the date of manufacture.
Please read the Product Label thoroughly before use.
Available in: a 12x30g pack from your local agri merchant store.
To order or to enquire
For a copy of the Safety Data Sheet (SDS) relating to this product please contact your local Kersia Area Sales Manager or call our office on 44 (0)1576 205480 or email us at [email protected]