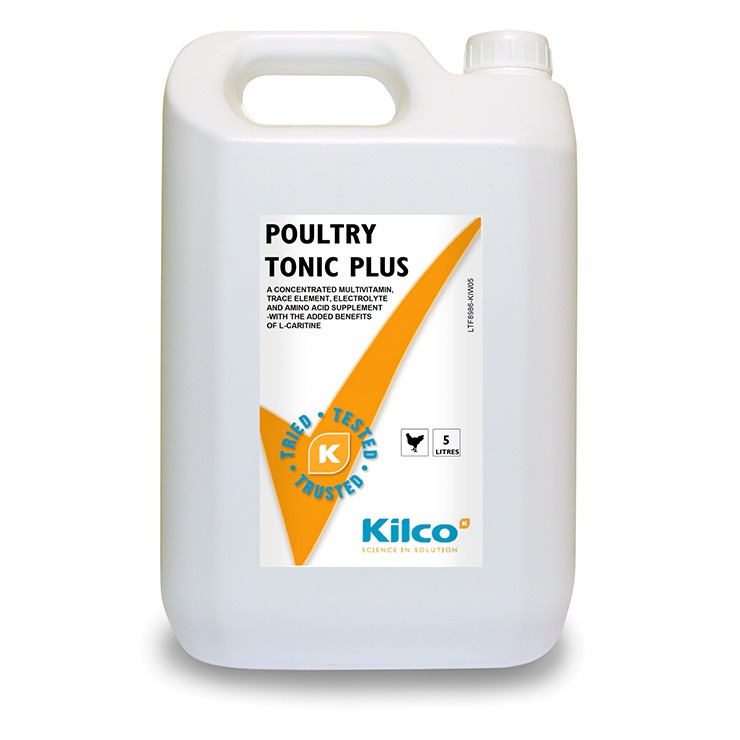 POULTRY TONIC PLUS is a concentrated multivitamin product, containing, vitamins, trace elements, amino acids, electrolytes, and L-carnitine. It can be used in breeders, broiler houses and layers, to help in the recovery of stress, it promote feed intake and assists in maintaining a healthy immune system. It can be used throughout the life cycle of a bird, as it improves recovery after stress or disease challenge.
Already read the safety data sheet (SDS) thoroughly before use.
Storage Instructions
Poultry Tonic Plus should be stored between 5-25°C, in a cool dark place. It should be used within 24 months from its date of manufacture.
Please read the Product Label thoroughly before use.
Available in: a 12x1, 4x5 & 25L drum from your local agri merchant store
To order or to enquire
For a copy of the Safety Data Sheet (SDS) relating to this product please contact your local Kersia Area Sales Manager or call our office on 44 (0)1576 205480 or email us at [email protected]