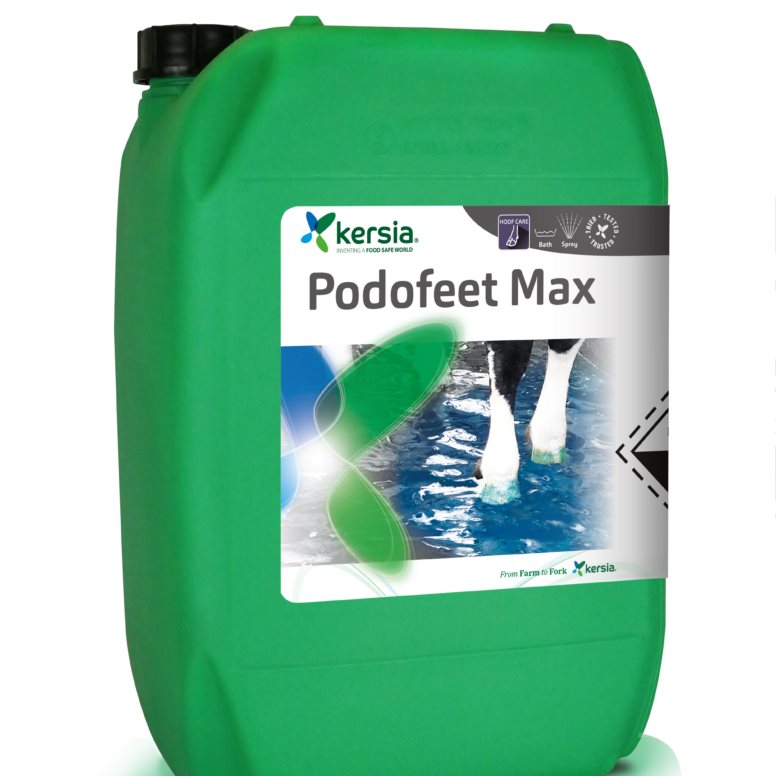 PODOFEET MAX is a concentrated bactericidal disinfectant product, which can be used diluted for direct spray application, or in use in footbaths. It helps to protect dairy and beef cows' hooves from infection, in order to help control lameness.
With its striking blue colour, it is clearly visible for ease of application after dipping. PODOFEET MAX is free of quaternary ammonium compounds, nor does it contain formaldehyde, copper or metal salts.
Always read the Safety Data Sheet (SDS) before use.
Storage Instructions
PODOFEET MAX should be kept in a clean, cool and well ventilated place, away from sources of heat and intense light. Use within 2 years from the date of manufacture.
Please read the Product Label thoroughly before use.
Available in: a 10L, 22L, 60L or 220L drum from your local agri merchant store.
To order or to enquire
For a copy of the Safety Data Sheet (SDS) relating to this product please contact your local Kersia Area Sales Manager or call our office on 44 (0)1576 205480 or email us at [email protected]