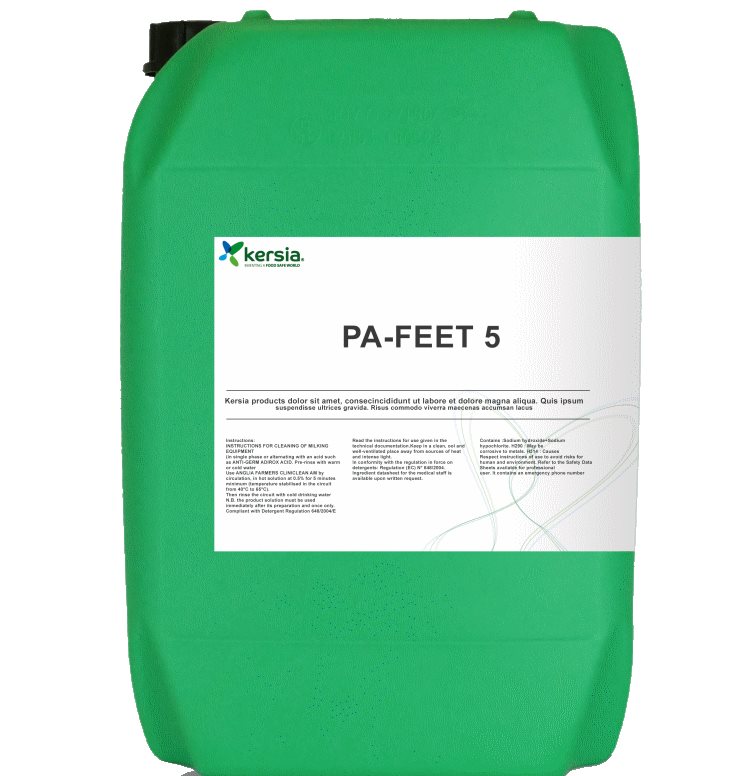 PA-FEET 5 is a bactericidal foot bath treatment for dairy and beef livestock. Containing 5% peracetic acid, it can be used diluted and sprayed directly on to feet or added to footbaths.   Please note, the product should be changed after the passages of approximately 100 animals for continued effectivnesss.
Always read the Safety Data Sheet (SDS) before use.
Storage Instructions
PA-FEET 5 should be stored in a clean, cool and well-ventilated place and away from sources of heat and intense light. It should be used within 1 year from the date of manufacture.
Please read the Product Label thoroughly before use.
Available in: a 22L, 60L or 220L Drum, from your local agri merchant store.
To order or to enquire
For a copy of the Safety Data Sheet (SDS) relating to this product please contact your local Kersia Area Sales Manager or call our office on 44 (0)1576 205480 or email us at [email protected]