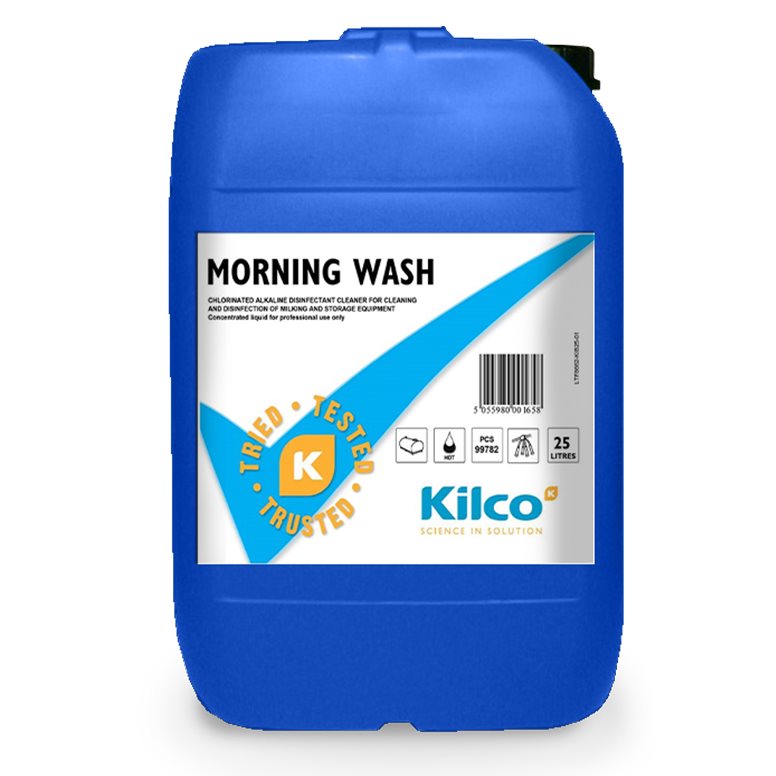 Morning Wash is a chlorinated alkaline detergent, specifically designed for circulation cleaning of milk pipelines in hot water for dairy farms.
Developed for direct-to-line milking parlours, it is effective in hard or soft water areas. Usage rate 500ml to 100L (0.5%) of water. Morning Wash is designed to be used in conjunction with Night Wash.
Always read the Safety Data Sheet (SDS) thoroughly before use.
Storage instructions
Morning Wash should be stored in its original container and kept upright, in a cool, well ventilated area, away from direct sunlight, acids and ammonium salts. It has a shelf life of 1 year from date of manufacture.
Always read the Product Label before use
Available in: 25L, 200L & 1000L (IBC) from your local agri merchant store.
To order or to enquire
For a copy of the Safety Data Sheet (SDS) relating to this product please contact your local Kersia Area Sales Manager or call our office on 44 (0)1576 205480 or email us at [email protected]