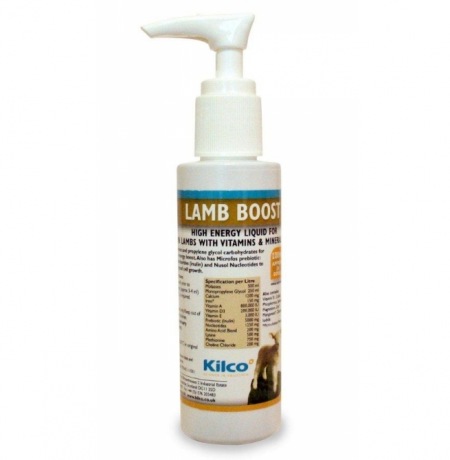 LAMB BOOST is a fast acting, high energy liquid for new-born lambs, showing signs of energy depletion. Containing molasses and propylene glycol carbohydrates for an immediate energy boost. It also contains probiotic inulin, nucleotides, vitamins & essential trace elements. Providing new-born lambs with the best possible start in life. It also comes in a handy pocket-sized bottle with a pump for easy administration.
Always read the Safety Data Sheet (SDS) thoroughly before use.
Storage Instructions
LAMB BOOST should be stored between 5-25°C and in a cool dark place. It should be used no later than 18 months from its date of manufacture.
Always read the Product Label thoroughly before use.
Available in: a pack size: 100 ml (Approx. 30 feeds), from your local agri merchant store
To order or to enquire
For a copy of the Safety Data Sheet (SDS) relating to this product please contact your local Kersia Area Sales Manager or call our office on 44 (0)1576 205480 or email us at [email protected]