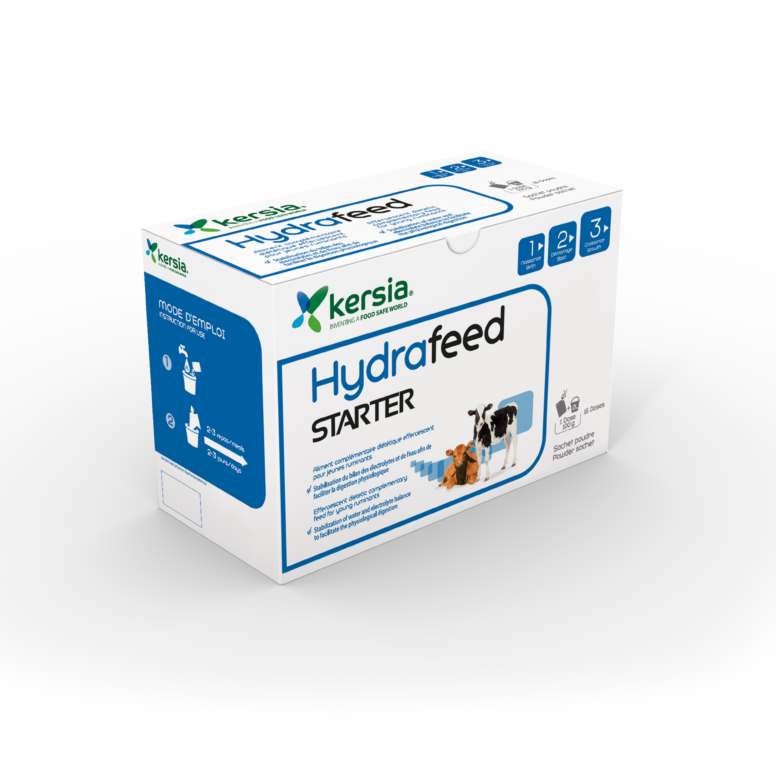 HYDRAFEED helps to stabilise water intake and electrolyte balance to support physiological digestion.
It has specially designed for calves, kids and lambs, who may be at risk of digestive disorders, for example (diarrhoea) and it may help to aid recovery during and after such illnesses.
HYDRAFEED also contains electrolyte and is a rapidly absorbed energy intake.
Always read the Safety Data Sheet (SDS) thoroughly before use.
Storage Instructions
Store in a cool, dry location, keep out of reach of children and use the product within 2 years from the date of manufacture.
Please read the Product Label thoroughly before use.
Available in: a1.5L 1.6KG, (8X1.6KG) or a 5L or 5KG Bucket, from your local agri merchant store.
To order or to enquire
For a copy of the Safety Data Sheet (SDS) relating to this product please contact your local Kersia Area Sales Manager or call our office on 44 (0)1576 205480 or email us at [email protected]