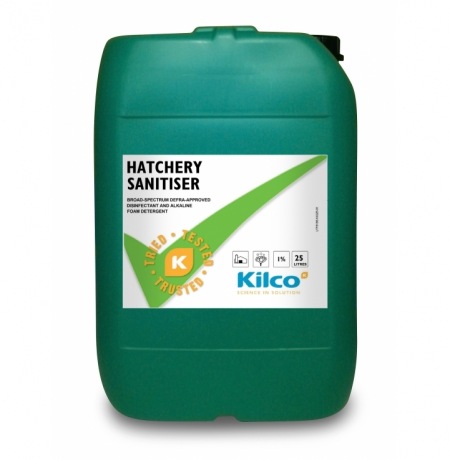 HATCHERY SANITISER is broad spectrum, disinfectant and alkaline foam detergent. For the control of surface and airborne pathogens. It is suitable for use in a wide range of applications including the hatchery and food processing sectors. Application is via foaming, spraying, misting, or dipping.
Always read the Safety Data Sheet (SDS) thoroughly before use.
Storage Instructions
HATCHERY SANITISER should be stored in a cool, dry place. Keep tightly closed in original container which should be protected from frost. It has a shelf life of 2 years from the date of manufacture.
Please read the Product Label thoroughly before use.
Available in: a 25L, 200L & 1000L (IBC) from your local agri merchant store.
To order or to enquire
For a copy of the Safety Data Sheet (SDS) relating to this product please contact your local Kersia Area Sales Manager or call our office on 44 (0)1576 205480 or email us at [email protected]