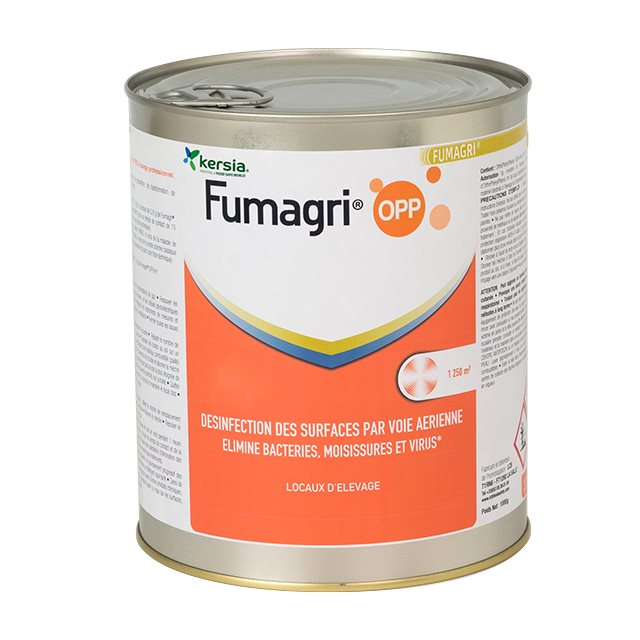 FUMAGRI OPP is a bactericidal, yeasticidal, fungicidal and virucidal disinfectant for Avian Influenza with OPP, dispersion by ULTRADIFUSSION®. Demonstrated effective towards the prevention of Aspergillus and effective against Salmonella, bacteria, moulds, and viruses such as Avian Influenza. Suitable for animal housing.
FUMAGRI OPP ULTRADIFUSSION should be used to disinfect 24-48 hours before reintroducing animals and when equipment & bedding is in place.
Always read the Safety Data Sheet (SDS) thoroughly before use.
Storage Instructions
Refer to the Product Label thoroughly before use
Available in: 20g (Pack of 24) , 40g (Pack of 24) & 1000g (Pack of 4)
To order or to enquire
For a copy of the Safety Data Sheet (SDS) relating to this product please contact your local Kersia Area Sales Manager or call our office on 44 (0)1576 205480 or email us at [email protected]