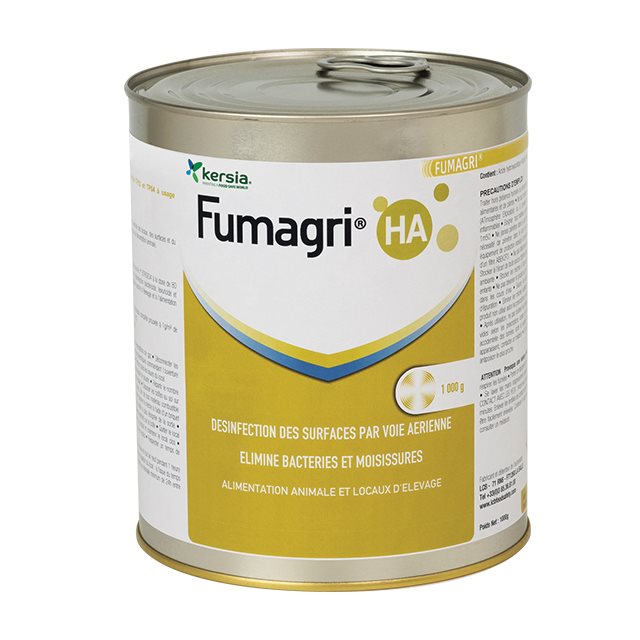 An alternative to traditional fogging methods, FUMAGRI HA ADVANCED is a bactericidal, yeasticidal, fungicidal and virucidal disinfectant dispersed by ULTRADIFUSSION. It is a non-pyrotechnic, slow combustion technology, diffusing its active substance in the air thanks to a thermokinetic effect.  A dry and user-friendly disinfectant which contains Glycolic acid and is effective in the fight against against salmonella, aspergillus and other bacteria and moulds.
Its non-staining and non-corrosive and is a versatile product which can be used in feed silos, hatcheries and poultry housing. Effective especially in those hard to reach areas and it is safe to use for the operator.  FUMAGRI HA ADVANCED has passed virucidal tests (EN 17272) for Porcine Parvovirus and Human Coronavirus HCoV-229E.
Always read the Safety Data Sheet (SDS) thoroughly before use.
Storage instructions
Read the product label for storage and expiry date details.
Available in: 20g, 400g & 1000g tins from your local agri merchant store.
To order or to enquire
For a copy of the Safety Data Sheet (SDS) relating to this product please contact your local Kersia Area Sales Manager or call our office on 44 (0)1576 205480 or email us at [email protected]