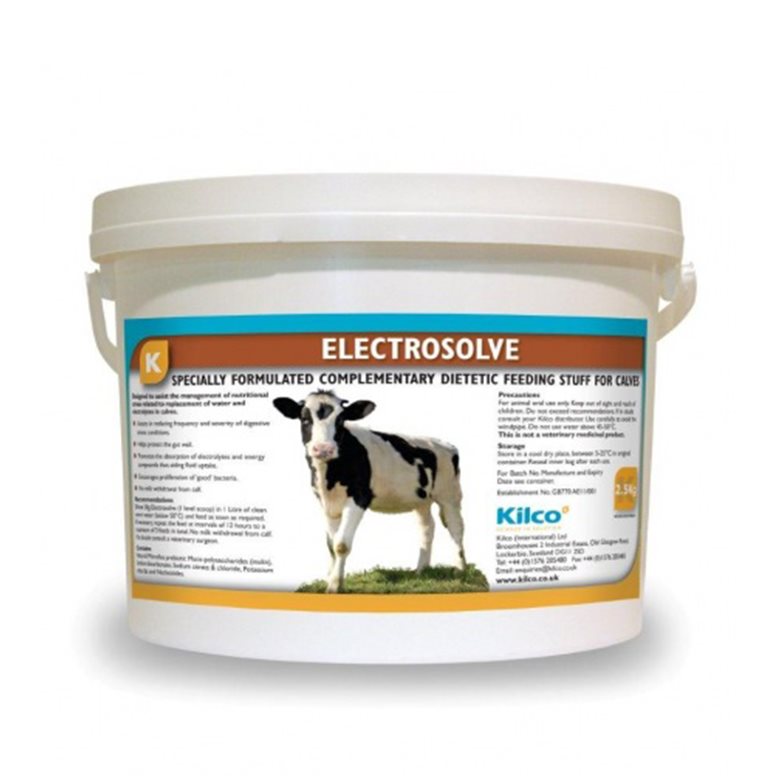 ELECTROSOLVE has been specially formulated for use as a complementary dietetic feed for calves. It helps with the management of nutritional stress when replacement water and electrolytes in calves is needed. It is particularly useful in cases of risks of periods of digestive disturbance, such (diarrhoea). ELECTROSOLVE contains natural prebiotics which have been shown to enhance natural gut microflora.
Always read the Safety Data Sheet (SDS) thoroughly before use.
Storage Instructions
ELECTROSOLVE should be stored between 5° C to 25°C and kept in in the original container. Reseal inner bag after use. It has a shelf life of 18 months from the date of manufacture.
Please read the Product Label thoroughly before use.
Available in: a 4x1KG & 4x2KG from your local agri merchant store.
To order or to enquire
For a copy of the Safety Data Sheet (SDS) relating to this product please contact your local Kersia Area Sales Manager or call our office on 44 (0)1576 205480 or email us at [email protected]