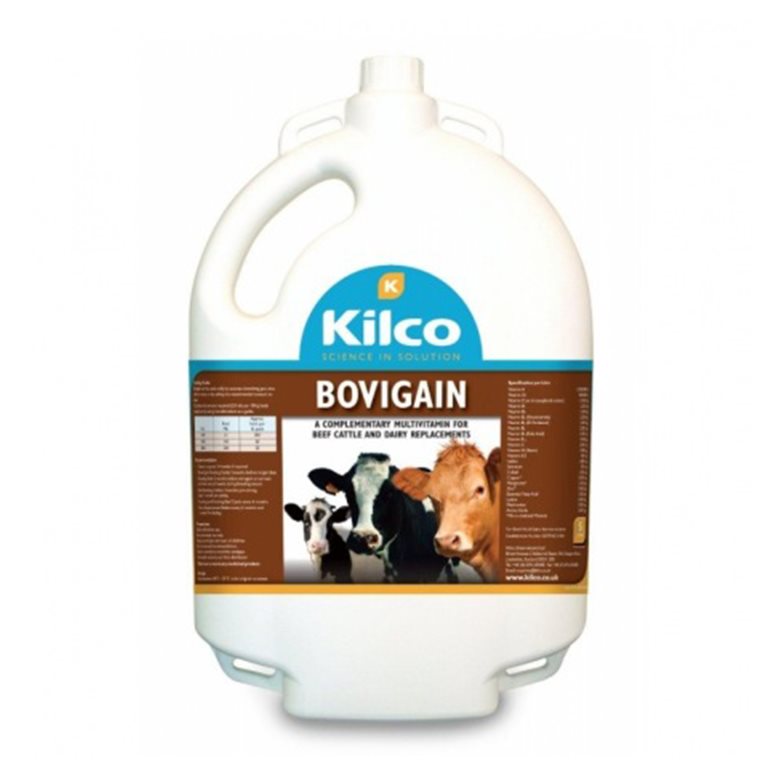 BOVIGAIN MINERAL DRENCH is a complementary dietetic multivitamin feed for dairy and beef livestock. It can assist in achieving full genetic potential from 3 months to finishing or pre-calving. Designed to provide a long term supply of trace elements and vitamins to grazing animals. It can be used orally by using an accurate drenching gun, it can also be added to milk or water, or by applying the recommended amount to feed.
Always read the Safety Data Sheet (SDS) thoroughly before use.
Storage Instructions
BOVIGAIN MINERAL DRENCH should be stored between 10°C – 25°C and in its original container. It has a shelf life of 18 months from the date of manufacture.
Please read the Product Label thoroughly before use.
Available in: 4x2.5 & 2x5 L packs, only from your local agri merchant store.
To order or to enquire
For a copy of the Safety Data Sheet (SDS) relating to this product please contact your local Kersia Area Sales Manager or call our office on 44 (0)1576 205480 or email us at [email protected]