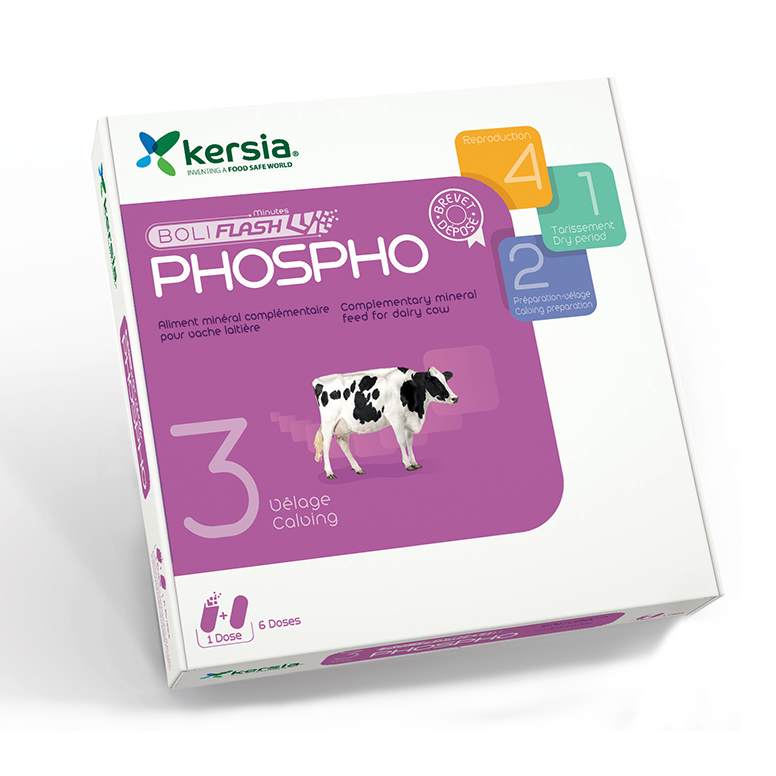 BOLIFLASH PHOSPHO has been developed to provide fresh cows with an immediate boost of essential phosphorous. Comprising of two boluses which are delivered in one single targeted dose, one bolus acting as quickly as 30 minutes and the second bolus dissolving slowly over 24 hours.
BOLIFLASH PHOSPHO can help to kickstart a cow's own natural regulation of phosphorous, when demands on the body are at their highest, such as during calving. Both doses provide a total of 34.62g of phosphorous and 28.28g of calcium.
In addition to phosphorous and calcium, BOLIFLASH PHOSPHO also contains vitamin D3 and magnesium. BOLIFLASH PHOSPHO is also suitable for use with organic dairy farmers.
Storage Instructions
Please refer to the product packaging and product label for instructions for use and manufacturing sell by date.
Watch our animated video below on Boliflash Phospho, for more information on its mode of action.
Available in: One box of 12 boluses contains (six doses) available from your local agri merchant store.
To order or to enquire
For a copy of the Safety Data Sheet (SDS) relating to this product please contact your local Kersia Area Sales Manager or call our office on 44 (0)1576 205480 or email us at [email protected]